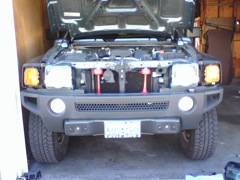 The Wolo 200 horn set fit rather nicely. I used existing holes to mount them. I left the original horn connected. It had a train horn sound this way.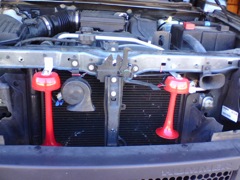 Closeup of the front with the grill off.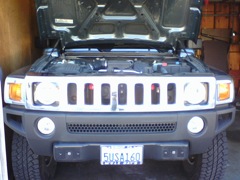 Checking the clearance of the grill. I had to can a small piece off the back side to make room for the bolt head on the right (passenger's side) horn.